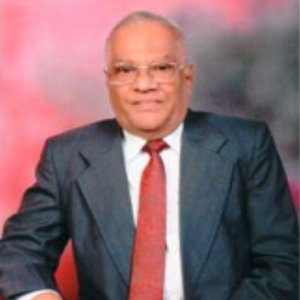 Mr. Sulaiman Jiffry Mohideen assumed duties as the Ambassador of Sri Lanka in the United Arab Emirates on 2nd November 2015. Prior to his arrival in the UAE he was a practicing lawyer having enrolled himself as an Advocate of the Supreme Court of Sri Lanka in July 1970. Having received his education in Colombo where he finally succeeded in the G. C. E. A/L examination as a student from Zahira College, Colombo 10. After qualifying professionally as an Advocate in 1970 he also served as a Chairman of the National Apprenticeship Board for a period of 7 years from 1979 to 1986. He has also served as a Director of the People's Bank, Member of the board of Governors of the Sri Jayawardenapura University, Member of the Board of Governors of the Ceylon German Technical Training Institute, Katubedda where in all these places he served with distinction.
As a Law Student he was elected as the Treasurer of the Law Students University and the President of the Law Students Muslim Majlis.
Mr. Mohideen also served as the General Secretary of the All Ceylon Muslim League and the Moors Sports Club for a period of 5 to 6 years. Whilst practicing as a Lawyer, he was also elected as the Treasurer of the Bar Association of Sri Lanka and was also member of the Bar Council for over 30 years and a life member of the Organization of Professional Association.
During his period of over 40 years as the Advocate he appeared in the various courts of Sri Lanka for almost all the State Banks, Corporations, Boards, Lake House and several other Private Sector Institutions mainly in Civil matters in the District Court, Appeal Court, and the Supreme Court.
Mr. Mohideen is married with 3 children who are grown up and married with children of their own.